The rise of VR, AR and 360° Interactive Solutions - 3 Ways to Use It in Tourism
Interactive tourism solutions helps to adapt to ever-changing customer needs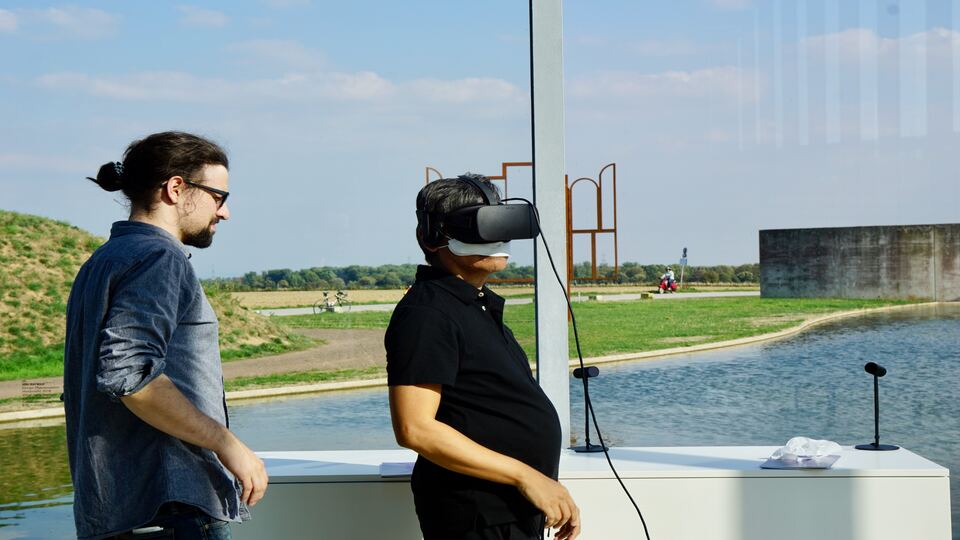 Those who like to escape reality can immerse themselves in a world of new experiences, excitement and visuals - thanks to the latest technologies and the fast-growing, popular and increasingly eye-catching virtual reality, augmented reality and 360 solutions. Virtual reality technology has the potential to revolutionise any industry - especially those that need to adapt to ever-changing customer needs. Here, we've gathered some tips and insights on how the tourism sector can take advantage of virtual reality.


1. Discovering unseen places


Not every place can attract so many visitors like London or Tokyo, because of their strong reputation and popularity. Virtual reality, augmented reality or 360 video can be a great way to spark visitors' curiosity, help people discover great unseen places and use technology to see them with their own eyes, and give them a head start on future travel opportunities. Most tourists choose to travel to places they know, like or get recommended by. Innovative technologies can provide visitors with new ways to choose their destinations with less deliberation and more confidence. Virtual reality services have great potential to successfully promote the attractiveness of natural parks, nature reserves, museums, spas and many other destinations. The technology also opens up a wider range of opportunities to provide higher quality, more effective and interactive advertising and information distribution services.


2. See-Try-Feel before you buy


Virtual reality-based booking can serve as an innovative, non-standard and reliable way of taking visitor bookings compared to traditional methods. In 2015, the travel agency partnered with Samsung and VR filmmakers "Visualize" to create a series of short films on travel themes. They ran them as an advertising campaign in England, Germany and Belgium for a period of time. A case study was subsequently carried out, noting that customers visiting stores in the UK, Germany and Belgium had the opportunity to participate in and experience tastings using Samsung Gear VR equipment. In the first three months of the campaign, airline flights and hotel bookings in these countries achieved a 40% ROI gain.


3. Allowing visitors to have more experiences


Most studies show that people's demand for interactive solutions has always been high and continues to grow every year. These days they don't want to hear stories - they want to be part of them. Instead of hiring a team of 20 people to occupy visitors with entertainment or education all day, we have the opportunity to invest in technology that provides a variety of ways for each person to create a meaningful visitor journey anywhere and anytime. As an example, sitting by the pool, attending an event by your favorite artist, or laying by the sea, watching an opera take place in another part of the world. Some solutions are already widely used in certain industries. For example, virtual guides, where each person in a group has their own equipment with a virtual guide that accompanies them on their personal journey, talking and interacting only with the visitor and making them feel special. This way experiences become much more valuable than trying to listen and hear what a guide is saying to a group of 20 or 30 people somewhere at the back of the queue, not being able to ask a question if you don't understand something, asking for a repeat or stopping his presentation... What a frustration!


And so much more!


The ideas don't stop there! Imagine you're at the Coliseum, but instead of seeing a normal view - you see what the place looked like 2 000 years ago! This is something that no tourist guide can ever explain. New technologies can show history, natural phenomena and other mysteries of the world, leaving an impression far beyond that of traditional tourism. And above all, it allows the user to move freely and interact with the environment.


Closing:


When designing interactive solutions, it's important not to be afraid to combine several or more seemingly non-standard solutions. Experimentation - looking for new ways and ideas to deliver the experience, and looking at it through the visitor's eyes emotions. A good solution is one that will make people feel curious and start to wonder, be unexpectedly surprised, or have other emotions that grab their attention and make them think. Then, you can expect your solutions to be told to their friends, captured on social media and be desired to be tested.