Educational game for Taurage regional museum "Santaka"
An interactive and educational game produced to enhance the exhibition of the museum and attract visitors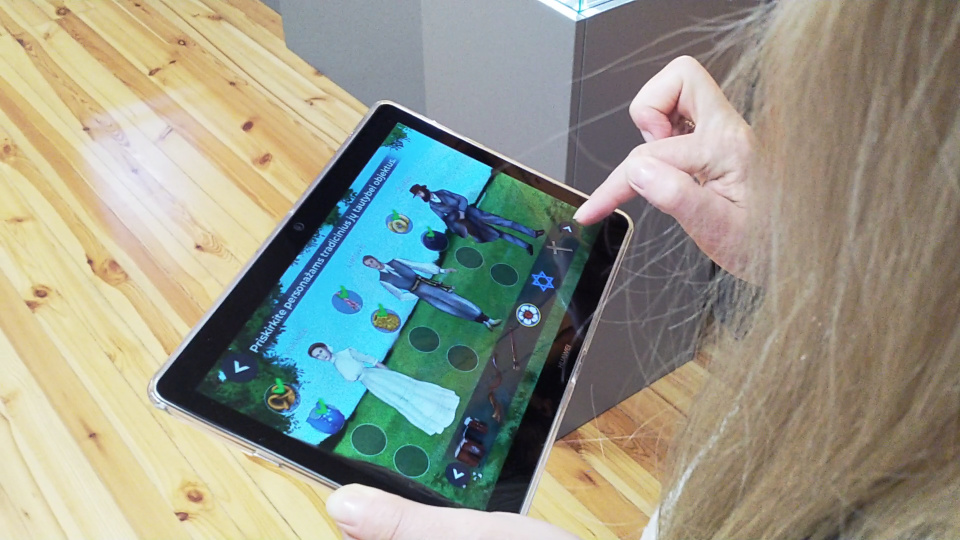 The Client
Taurage Regional museum opened its doors in the 1990s. Back then, it was a confluence of several different cultures and customs and served not only as a museum but also as a cultural hub for the whole area. The museum we now know articulates not only the history of the region but also displays local nature photography, tells the story of the exile and political prisoners, explains Skaudvile region history, and serves as a tourist center too. The museum adds great cultural and historical value to the region as well as to the country and we are pleased to be chosen as their trusted partners for the project.
The Problem
Museum of Taurage wanted to celebrate its 30th birthday in style and increase museum attendance. Usual marketing techniques didn't help so the creatives at the museum asked us to cooperate and together we came up with a unique solution. The solution we came up with improved exhibitions, increased museum attendance, and raised the number of children interested in regional history and ethnography.
The Solution
We partnered with Taurage regional museum and developed an interactive and educational game with the goal to revamp their exhibition and attract more visitors to the museum, especially children. To make the exhibitions speak to the visitors of the museum, we decided to create a game, enhanced by augmented reality.

Upon the entrance to the museum, visitors, young and old, are given a smart device, such as a tablet. They open the game app on the tablet and walk around the museum. The walls of the museum are covered in augmented reality stickers that are brought to life by the smart device's camera. Once visitors point their cameras to the stickers, the exhibition comes to life and tells a story. This way, children and adults learn about the history, ethnography, customs, and trades of the people who used to live in the area.

At the end of the tour, families are invited to create their own coat of arms using the game app on the tablet, choosing the colors and shapes of it.

Besides the augmented reality enhanced exhibitions and the making of the family coat of arms, visitors of the museum are also invited to take quizzes about famous historical figures of the area, arrange processes of breadmaking in the correct way, learn about blacksmithing, traditional clothing, and accessories.
Conclusion
We are proud to be the Taurages regional museum trusted partner. It's a great pleasure to work with our country's museums and help them enhance exhibitions as well as improve attendance.