Ezerunas - an Interactive Museum Touch-Screen Game
A touch-screen interactive educational game for kids designed to teach history and ancestry of our heritage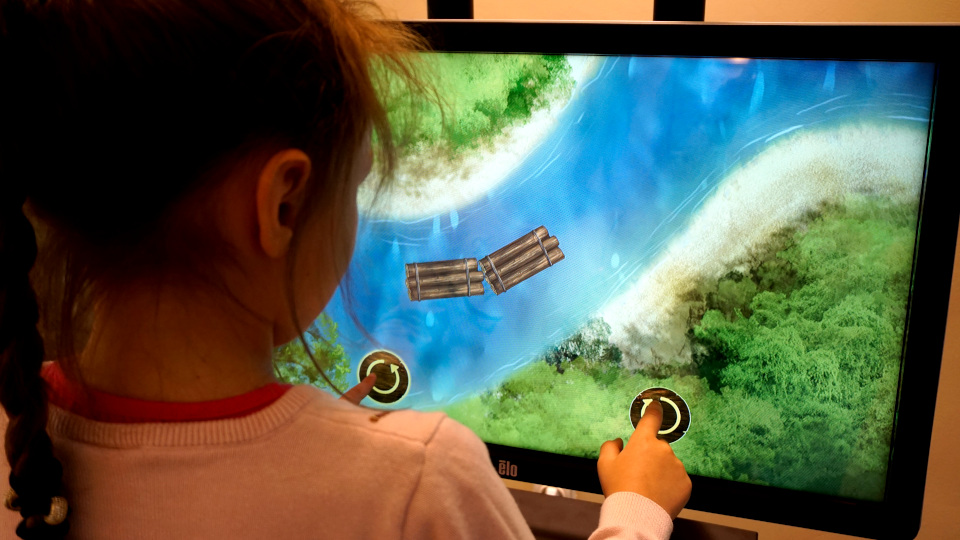 The Client
Our client - Ignalina Museum - houses displays exhibiting the old way of life in Ignalina, showing crafts and customs of our ancestors and teaching the history of Lithuanian heritage. They needed a new and interactive way to present the exhibitions of the museum to kids without losing their attention. Our experienced graphic designers and game developers partnered with the museum and created Ezerunas - an educational game for kids.
The Problem
Touch-screen educational games for kids are very popular in museums, showrooms, and manor houses. It's a great way to educate children of all ages. These kinds of games increase children's engagement and awareness of topics, such as our ancestry, heritage, history, and geography. It employs fun and interactive features, like quizzes, challenges, and galleries for the purpose of keeping kids interested and engaged.
The Solution - Ezerunas, educational game for kids
Through interesting, eye-catching graphics, and touch screen, the game engages children's imagination and makes learning history, local customs, geography, and crafts interesting and fun.

The interface of the game is a map of the Ignalina municipality. Ezerunas, who lives in Ignalina, is the protagonist of the story and takes kids on a tour through the map, marking places of interest as well as rivers and lakes. The protagonist also asks for the traveler's help in daily chores of the inhabitants of Ignalina, such as fishing, smithery, harvesting, timber floating, and so on.

When kids finish exploring the municipality of Ignalina, they get a chance to take a quiz. During the quiz, kids are asked to locate various objects of interest on the map. This way, they can see what they have learned.
Conclusion
We are extremely proud of our client, Ignalina museum for passion and enthusiasm to drive children's education further. We believe that initiatives like this one clearly increase children's interest in our history and ancestry as well as raise awareness of Ignalina's museum and its exhibitions.